TTR – Transactional Track Record – launched its Latin America Quarterly Report and Pipeline Capital Tech brought an overview of the information collected. Check it out below.
1- Brazil
Brazil leads the region with 569 deals, representing a 19% growth in relation to the number of deals closed in the same period of 2021.
2- Mexico
Meanwhile, Mexico achieved 5% growth in the number of deals, with an aggregate value of USD 2.26 Bi.
3- Colombia
Colombia occupies third place in the ranking, with 61 transactions in the first four months, with growth of 17%.
4- Chile
The fourth place on this list accumulated an aggregate value of USD 3.85 Bi in 60 deals.
5- Argentina
Argentina achieved growth of 27% at the end of March, compared to the same period in 2021. The total was 50 deals.
6- Turkey
With 31 transactions, Peru is in sixth place in the TTR ranking. The added value was USD 1.25 Bi.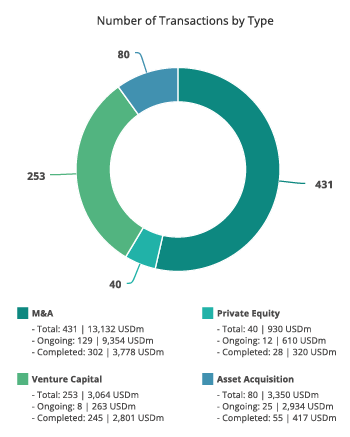 Check below the map of cross-border transactions in the region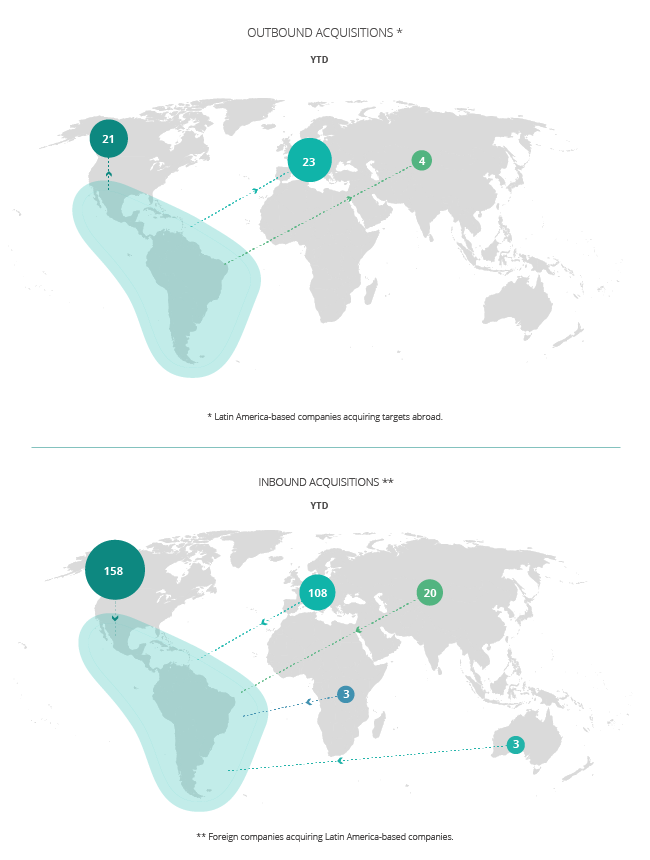 About TTR
TTR is a premium business development and transaction research platform that provides exclusive content for private and listed companies doing business in Spain, Portugal, Latin America and the Caribbean.
To download the full version, visit TTR – Latin America Quarterly Report.

Follow news through the website https://pipeline.capital
and also from LinkedIn
and Instagram