By investing in the next generation of AI startups, OpenAI could cement its status as the go-to AI model developer — and chart a course toward profitability. We break down where it's investing and the areas it could target next.
WHERE IS THIS DATA COMING FROM?
OpenAI, the research lab behind massively popular generative AI tools like ChatGPT and DALL-E 2, has bucked the downward trend in venture. Most recently, it notched a multi-billion-dollar investment from Microsoft at a rumored valuation of up to $29B — a more than 100x premium on its projected 2023 revenue of $200M.
Now, it's ratcheting up its own venture investing to put itself at the center of a sweeping AI ecosystem. This could help kickstart a flywheel to generate revenue from AI startups that build on top of — and pay to access — its models.
Since October 2022, OpenAI's $100M Startup Fund (backed by LPs including Microsoft) has doled out a dozen investments to primarily early-stage AI startups, including through its accelerator program Converge, which launched in November 2022.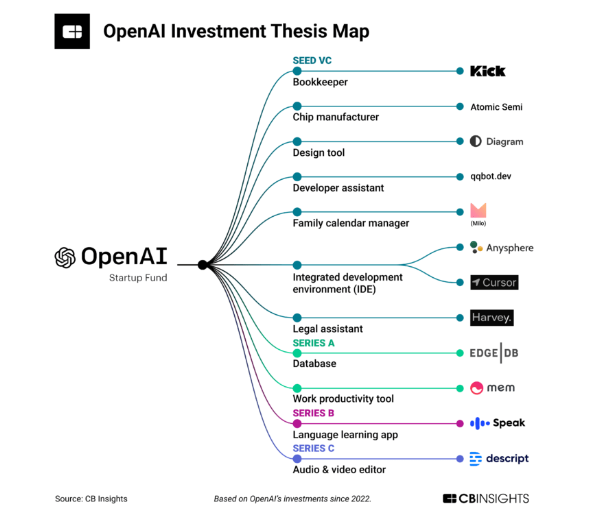 Font: CBINSIGHTS.

Follow news through the website https://pipeline.capital
and also from LinkedIn
and Instagram