Text by Pyr Marcondes, Senior Partner at Pipeline Capital Tech.
The streaming industry, with or without a pandemic, with or without the war in Ukraine, is growing yes or yes, and has been one of the most active vectors in raising funding in the entertainment economy (second only to games). The sector has attracted significant funding not just for startups, but also for established companies looking to leverage their growth with more equity investments. The big dog fight between the big players continues and this has significantly activated the investment market.
As an analysis by the publication Streaming Media highlights, in addition to this clearly promising movement in the main line and in the main pillars that support this market, there is also a relevant movement to revalue content libraries. That is, the inventory already produced and on the shelf that all streaming companies, some more, others less, have as a collection.
The slowdown in content creation in the pandemic led to a direct increase in its value and this was also another ingredient in activating M&A deals in the industry.
The merger of WarnerMedia, owned by the telecommunications giant AT&T, with Discovery, as well as the acquisition of MGM Studios by Amazon, pressured other large media companies to consider the world of M&A as one of their levers for sustaining and strengthening, in a market which seems eternally in consolidation.
Operations like ViacomCBS and NBCUniversal are probably thinking of going down a similar path, because at their current size and format they aren't competitive with Disney, Netflix and Amazon in the streaming wars.
As the publication quotes, "if preliminary talks in 2018 about merging AT&T's newly acquired WarnerMedia with Comcast's NBCUniversal had come to fruition, the OTT streaming subscription landscape would have been a little less confusing. Meanwhile, as the parties failed to reach an agreement, WarnerMedia launched HBO Max and Comcast launched Peacock."
In addition to content, there were and continue to be several other investments in mergers and acquisitions and even an IPO marked this space of online content platforms via streaming.
Kaltura was the author of the feat, which reached an all-time high of $13.61 in early August 2021, just weeks after its IPO and listing on NasdaqGS.
Even though it was trading around four times below that mid-January 2022 high, the trend indication of strong investment and M&A activity in the segment is unshaken.
In a troubled context, but accelerated and dynamic from the point of view of business and funding, an evidence that stands out is the enormous transformation of the business models adopted by the big players in the sector.
The trial and error of value offerings that include the classic subscription model, but which now also incorporate advertising revenue, all running on technologically diverse and varied platforms, point to hybrid solutions for billing services, as well as distribution, such as the big trend to come.
See chart below: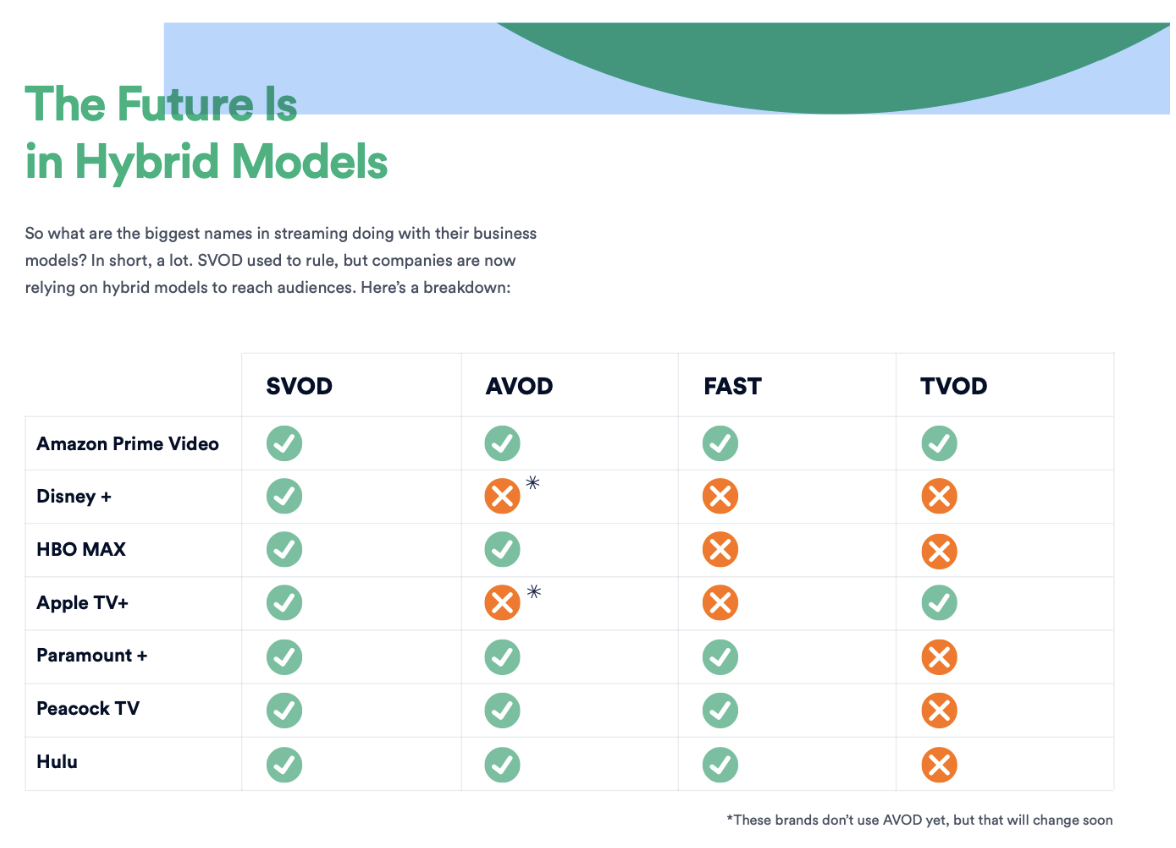 The upward trend in M&A in this environment should continue and the streaming industry should remain one of the darlings of venture capital and mergers and acquisitions.
Text by Pyr Marcondes, Senior Partner at Pipeline Capital Tech.

Follow news through the website https://pipeline.capital
and also from LinkedIn
and Instagram